PRECISE FRANCE wins the GLOBAL INDUSTRIE AWARDS 2022 for the PRECIBOT project
• Category Energy Climate / Decarbonation •
This very high precision CNC mini machining centre is entirely designed and manufactured in France.
Thanks to its innovative aluminium-carbon structure, the moving masses have been reduced to a minimum, resulting in very fast movements and very low energy consumption, regardless of the materials processed. Compact and light, it is easily transportable. It is equipped with 3 linear motors and allows high speed machining without lubricant.
Its overall CO2 consumption for its manufacture, use and reconditioning is 10 times lower than a traditional machine.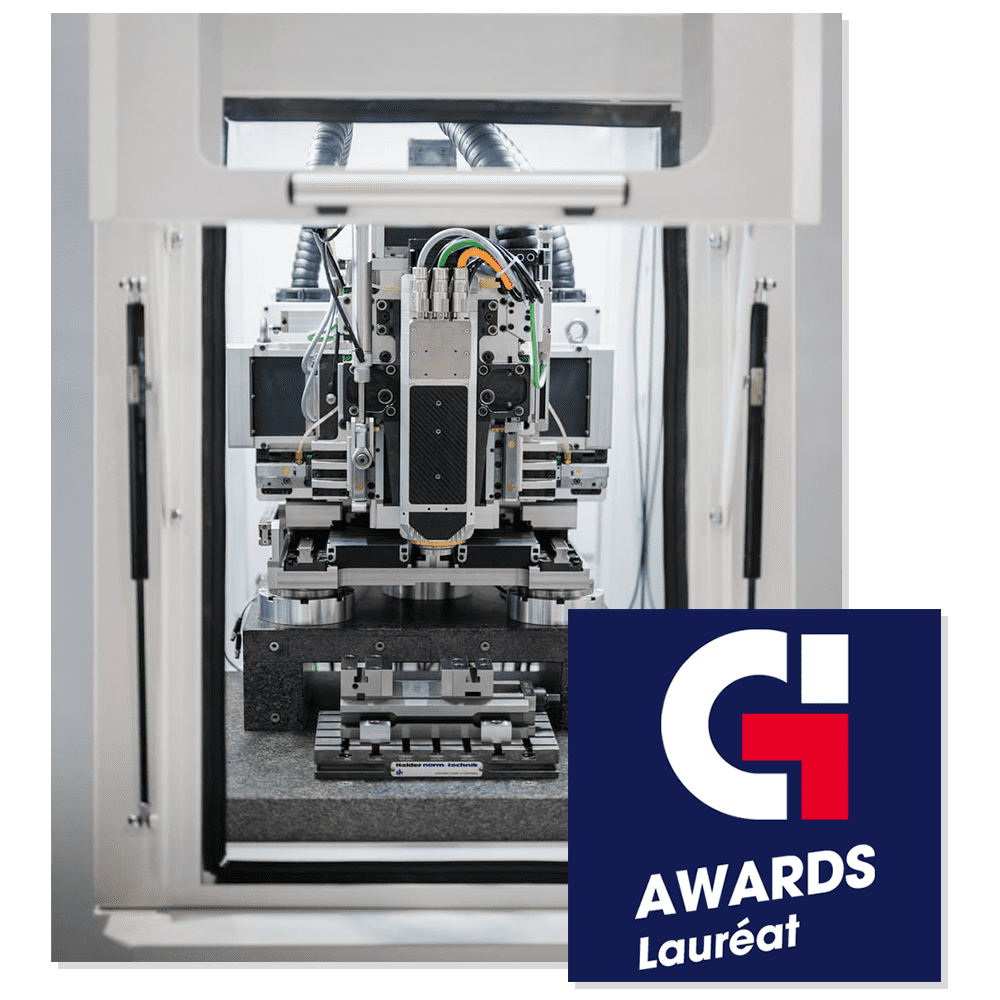 The PRACARTIS Group is focusing more than ever on innovation.
Precision machining can reduce its environmental impact and carbon footprint : the PRECIBOT is proof of this.
Alain AUFFRET
Technical Director PRACARTIS group